Worship
Worship with us each Sunday at 10:00am for inspiration, comfort, and prayer. Our worship style at First United Methodist Church of Ellijay is traditional with excellent music. 
If you worship with us in person, you will find most people dress casually. We believe worship is not about how we dress or what we give. Worship is about praising God. While most people enter the building from the backdoor near the parking lot, we always have greeters in multiple areas to help direct you to the sanctuary, restrooms, nursery, or a classroom. The worship services are also aired online via Facebook Livestreaming.
To learn more about our United Methodist philosophy: "Open Hearts. Open Minds. Open Doors." visit umc.org.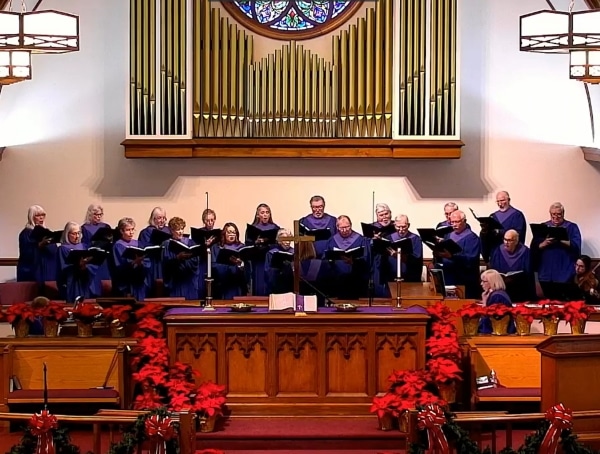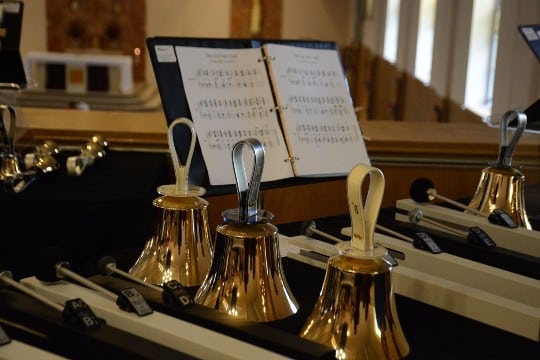 Music
Music has formed the foundation of the church's worship for centuries. Throughout the Bible, music is a means for God's people to praise and worship Him. Ellijay FUMC is honored and committed to continue this great tradition each week and season.  
The Chancel Choir rehearses on Wednesday evenings from 6:30pm to 8:00pm and participates in Sunday worship at the 10:00am service. Join us for rehearsal to find your place in the choir. 
The 12 Bells Adult Handbell Choir rehearses on Wednesday evenings at 5:30pm and plays a selection for worship once a month. 
Grace Notes women's ensemble.
For more information contact our Director of Music via email choir@fumcellijay.org or call the church office. 706-635-2555