Children's Ministries
Our children's ministries include a nursery during worship and church meetings, as well as weekly classes and seasonal events for age 4 through 5th grade, all designed to give your child or grandchild the foundation and love our children need. Ellijay FUMC is also home to a North Georgia Preschool of Excellence! 
Children First Preschool
Children First Preschool has a long and respected reputation of equipping children with the skills they need and the support that parents demand for these precious ones. Registration is required for each academic year. You may review the current year's letter and registration form below for more information regarding what to expect when registering your child. For details regarding the next enrollment period, please call 706-635-2555 or email ellijayfirstchildren@gmail.com 
Children First Preschool Letter and Registration Form (pdf)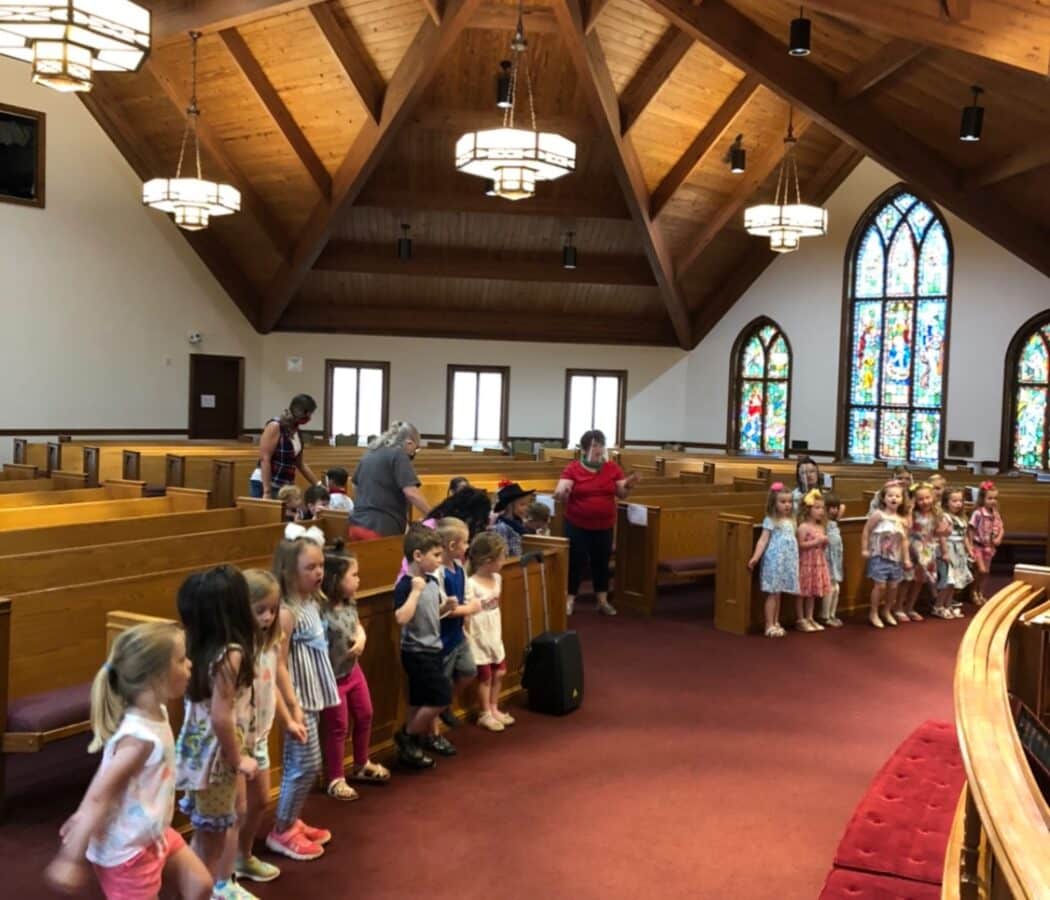 Mission
Children First provides developmentally appropriate learning experiences that teach each child how to learn in a loving, safe, Christian environment.
We are proud of our program and hope you feel it will meet the needs of your precious little one. Thank you for considering Children First for your child. 
Philosophy
Our PreK program offers a stimulating curriculum in a loving, caring Christian environment. Children learn through "hands-on" activities in which they mature and develop at their own pace.
We inspire all aspects of a child's development: cognitive, social, emotional, physical and spiritual. We feel that we are partners with parents. Our goal is to fulfill each child's potential.  It is our hope that every child experiences the fun and joy of learning.
Goals
The measure of our success is through your child. Upon completion of our program, your child should leave with positive feelings about him/herself and learning.
Furthermore, your child should be ready and eager to enter elementary school. This is an important decision you are making for your child. If we can help by answering additional questions, don't hesitate to call or email.  We look forward to learning with you and your child.  706-635-2555 or email ellijayfirstchildren@gmail.com